BACKGROUND OF THE FANCY FOOD ASSOCIATION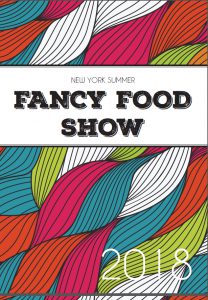 The fancy food association was established in 1952 as a not for profit group representing
food artisans, importers and entrepreneurs. The summer food show took place at the New
York Javits Center with 2,400 vendors exhibiting and 34,000 attendees. Vendors representing
foods from 54 countries and with 1,600 domestic specialty food vendors representing mostly
small and artisan makers. A SOFI award is the association's version of their Academy Award of
food. The association gives out a Gold, Silver, Bronze and New Product award in various food
classifications. Please note major conglomerates such as Nestle or Pillsbury do not show but
small independent vendors making cookies, candies and condiments are plentiful.
There was a lot of samples to taste and miles of walking to cover this giant show over three
days. This is a sampling of the trends coming from the association and products that I selected
that a store might want to carry to add to their gift assortments.
READ THE ENTIRE ARTICLE: Fancy Food Show 2018 for UMAGA