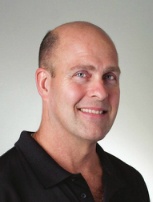 Happy 2017! Can you believe it is here already? I swear time goes faster and faster! Here's a toast to hoping 2016 was a great year, that you had a fantastic Holiday Season, and that your New Year's resolution will carry throughout 2017. I resolve not to eat so many donuts every year but I usually cave into the pressure January 2 or 3, then I eat a bunch and wonder why my pants are so tight! I can't help myself! After all, I am half Danish! Speaking of resolutions, we at the MinneapolisMART have an ongoing resolution to strive to make your shopping experience the best it can possibly be. How do we do this? Well, as they say on Channel 4, "Good Question!"
Individually, each of our valued members is constantly looking for new and unique products, fun ways to display them, great show specials, road specials, etc. Judging from the shipments that come in to the MinneapolisMART, I would think a savvy retailer could find new products in most every showroom at each and every show.
As an organization, in addition to doing our best to provide a pleasant and friendly atmosphere, good and affordable food, and plenty of show days throughout the year, we like to try new things. Sometimes… what's old is new. We've had panel seminars before, but were you at the Retailer Summit seminar we had in August. I was "volunteered" to be the microphone deliverer and I loved it! Our panel was fantastic (thanks again to you all) and the interaction between them and the other buyers was lively, interesting, and full of great ideas. My only regret was that it had to end. We also brought back the Buyer Appreciation party. Instead of trying to incorporate late night work with festivities, we decided to take the evening off and let everyone just enjoy themselves. I hope you were here to attend "The Mingle" because it was a fantastic event! One worth repeating!
I'm very proud to be part of such a great organization, and even though we have a lot of very talented people here, we know we are not in this alone. After all, this isn't really our MART, it is here for you and we want to work with you to better serve your needs both as a MART and as your local reps. Did you know that some of the changes for 2017 are in response to Buyer suggestions? It's true! We will be reinstating free buyers' breakfasts in response to many comments on our website. Also, a Retailer to Retailer blog will be added to the new website launching this month (an idea brought to the table at the Retailer Summit Seminar) where you can ask questions, share ideas, and communicate with other retailers. Do you have an idea? We encourage you to please share it with us by clicking the comments tab on our website www.mplsmart.com. All comments are confidential to the Board of Directors. We would love to hear from you.
Wow, I am writing a book here, I had better let you go so you can look at all the other great information in this Buyers Guide. I would like to finish by saying, on behalf of the Staff and Members of the MinneapolisMART, have a great 2017! Why not start it here at our January show!
PLEASE BUY LOCAL!