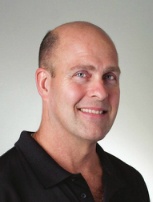 I love March! Spring is just around the corner. If it snows we know it won't last long, and all kinds of activities are happening. I love the high school basketball and hockey tournaments, but my favorite event of March – our wonderful March show (was that too obvious?). Mark the dates right now and plan on spending some time because there is a lot to see. It's like two shows in one as we welcome back our temporary vendors to the Doubletree Hotel to give you another entire venue to explore.
Oh yes, there is also St Patrick's Day! Rumor has it my name changes to McChristiansenlen every March 17th! Speaking of rumors, we have been hearing that some retailers think the MinneapolisMART is closing! Well I have to tell you… nothing could be farther from the truth! This rumor starts every three years when leases expire and some vendors choose not to renew. It's sad to say goodbye to friends and colleagues, but it is exciting to see the new vendors come in and all the remodeling that happens making the MART feel fresh and new! After all the changes, our building is 90% full and we intend to get it to 100% and continue to be here for you for a long time to come.
Did I say the March show is my favorite event? Well how can it not be with all of you coming to visit us! Some seasonal buyers we only see in March and it is always fun to catch up. Get a preview of the show on our revamped website where you can register and get a permanent badge to make getting into the MART quicker and easier. Please make sure to bring plenty of business cards, credit sheets, and a roller briefcase. We will be here with free breakfast, Carol Schroder speaking at our seminars, giveaways, lobby displays, and……. speaking of basketball, brush up on your 3 point shot and try your skills at "Shoot to Win!" Our wonderful staff will greet you with a smile and get you registered as quickly as possible so you can do what you came for – shop for some fantastic new products. See you at the show.